Prizes
Donate to the Flower Bling Fling Raffle!
We couldn't do this without you, we're so thankful for the prizes and donations for the 2018 event. We're now reaching out for prizes for the 2019 event, if you have a service or prize we could raffle off please let us know!
Someone lucky number is in our balloon, buy a flower stem for £20 tagged with a unique number. Watch the balloon pop and see which numbers inside … could it be yours? 
Purchase a Flower stem for £20 and be in with the chance of winning an incredible prize!
This fabulous prize is a 2 Night stay for two guests at the new 5 Star Titanic Hotel in Ireland, as well as VIP Tour of Titanic Belfast,  a World's Top Tourist attraction, with afternoon tea and dinner on one evening at a top Belfast restaurant, followed by late night cocktails at top Belfast Club … Love & Death inc!  
Going Once … Going Twice … SOLD! 
Are you ready to bid for the items you would like to take home with you! 
Love Take That? 
We have 2 pitch tickets available to Take That on Tuesday 4th June at John Smith's Stadium, Huddersfield. Join Gary, Mark and Howard and hear some of Take That's greatest hits on their latest tour. 
Simply pop £10 in one of our slam Dunk envelops to be in with the chance of wining one of the below prizes. 
Take the stress away! 
Spend the day relaxing with a hot stone full body massage and pamper package for 2 people, at the beautiful Alexandra Spa based in Huddersfield. Take a look at Alexandra House Spa here. 
Who doesn't love a good Vacuum Cleaner?
Mick & Tracy Nunns have kindly donated a Dyson Vac for one lucky lady to win through the slam dunk prize. Could it be you?
Do you want to feel the sea breeze?
Win a night stay at the beautiful St Ives Hotel in St Ann's and blow away the cobwebs!
Calling all gin lovers!
If you love gin then you're going to love this prize! One lucky winner will have the chance to take part in a Slingsby Gin experience.
Don't forget to purchase your raffle tickets on the day to be in with the chance of winning one of these fabulous prizes. £5 each or 3 for £10.
Looking Beautiful Darling! 
Buy your raffle ticket to be in with a chance of winning a Beauty Product Hamper kindly donated by Wilby Ltd.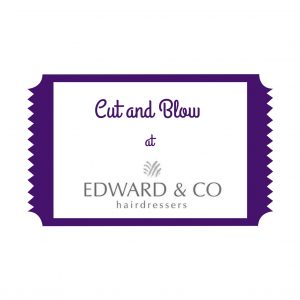 Want amazing hair? 
Edward & Co Brighouse have kindly donated a cut and blow dry for one lucky lady.
Take a look at some of the amazing creations here.
Twit Twoo
The Old Post Office Boutique have kindly donated a voucher to spend in store.
Have a look here and start planning what you'll spend the voucher on.
Do you like fine wine? 
Taste Fine Wines have very kindly donated a hamper for one lucky winner.
Take a look at Taste Fine Wine here.
With great classes, you'll never be at a lost of what to do with your R1de Vouchers!
R1de Brighouse have kindly donated free passes to R1de session of your choosing.
Take a look here and decide which class you'll be taking when you win the vouchers.
Could you and your team take on project breakout? 
Rokt Mill Brighouse have kindly donated a team building project for one lucky winner. 
Don't forget to treat your hair!
This Paul Mitchell Hair Hamper is perfect for those who like to treat their hair.
Have you ever wanted to go on a Brewery Tour? Well now you can.
Thanks to Ossett Brewery you could win a chance to go on a tour of the Brewery.
Need to get away from the stress of life?
One lucky winner could be spending the night at Woodman Inn in Huddersfield. Put your feet up and relax … you deserve it.  
Get a new look at Neu Hair.
One lucky winner will get the chance to win a hair makeover with Paul at Neu Hair.
Win the true gin experience.
Take a tour around one of Yorkshires premium gin distillery, learn how it's made and try samples.
Do you have a love for flowers?
Brighten up your home with a new bunch every month for a year. A massive thank you to Ramsdens Solicitors who have kindly donated this prize. 
4 Director Tickets for the Hull KR Game donated by Huddersfield Giants
Time for a Try. 
Thanks to Huddersfield Giants who have kindly donated 4 directors tickets to the Hull KR Game. 
See What You Won Last Time!
What You Won! Star Prize Alert The amazing team at Franklyns have very kindly created and donated a beautiful pair of earrings, specially designed for Forget Me Not incorporating their colour and brand. Take a look at Franklyns Jewellers here to see some of their amazing creations. Win a voucher worth £250 to spend on clothing at Harveys Halifax. Visit Harvey's website here and decide what you'll be spending that voucher on. Special thanks to Harveys for donating the voucher. Want amazing hair? Edward & Co Brighouse have kindly donated a cut and blow dry for one lucky lady. Take a look at some …